Profits shouldn't come before people's health. But in corporate-led drugs production they do.
Corporations are charging runaway prices for drugs that are extremely unfair. These huge prices are regularly forcing the NHS to refuse patients the medicine they need. And it isn't only the NHS that's struggling. Every day people around the world have to go without the treatment that could keep them alive and well because they simply can't afford it. We urgently need change.
By donating today you can help us fight for alternative means of drugs production that prioritise public health. With your support we can research, lobby, raise awareness and mobilise to make medicines more affordable.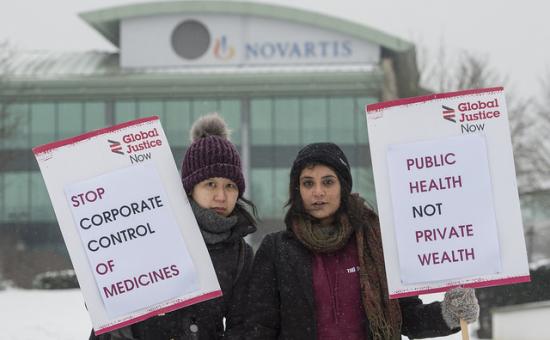 Photo: David Mirzoeff/Global Justice Now
PREFER TO GIVE BY PHONE?
Tired of typing? Call 020 7820 4900 or 0800 328 2153 to give now. Lines are open 9:30am-5:30pm Monday to Friday.
Donations to this appeal will fund Global Justice Now Trust's work generally, making our pharmaceuticals campaign possible.