Racism in the UK press is massively contributing to the climate of hostility that migrants, refugees and Muslims are facing. It's time for everybody to stand up against this.
The Sun recently ran a piece by their political editor that referred to "The Muslim Problem". Something is clearly going very wrong when newspapers can demonise entire cross sections of society without worrying about any consequences.
Muslim and Jewish organisations have made a joint complaint to the press watchdog, IPSO*.
IPSO has a responsibility to take action on this issue and we support the NUJ in calling for an inquiry into racism and Islamophobia in the press.
Unfortunately, Trevor Kavanagh, the man who wrote the piece about "The Muslim Problem" sits on the board of IPSO. He must step down so that IPSO can make an effective, unbiased enquiry.
Call on the press watchdog to start an inquiry into press racism and dismiss the Sun journalist from the board.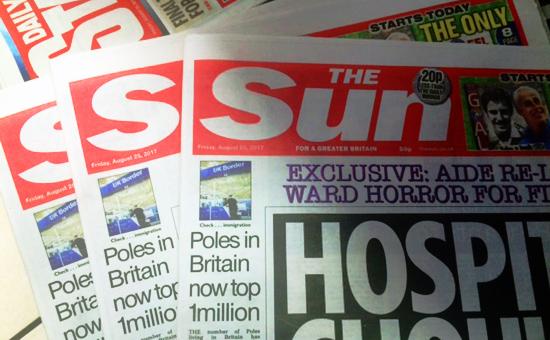 *Independent Press Standards Organisation