Future trade deals will lay the foundations of a post-Brexit Britain. With national elections in just a few weeks time, it's vital elected MPs have a say. But as it stands, that won't happen, because trade negotiations are extremely undemocratic. Parliament has no right to lay down binding guidelines in these negotiations, no right to know what's being discussed, and no right to stop new trade deals. We are shut out in the dark.
Donate today to demand a voice in our trade deals
Our newly elected government could gamble away the NHS to US medical corporations, or break deals with countries like India that would prioritise the UK's giant pharmaceutical companies over people's health. But it's not too late to make our voices heard.
With a donation today you can help us build the biggest civil society coalition yet, to make sure trade negotiations don't bypass democracy. Through strategic lobbying, networking, raising awareness and mobilising the public, we can make trade more democratic. Help us make sure we seize this moment.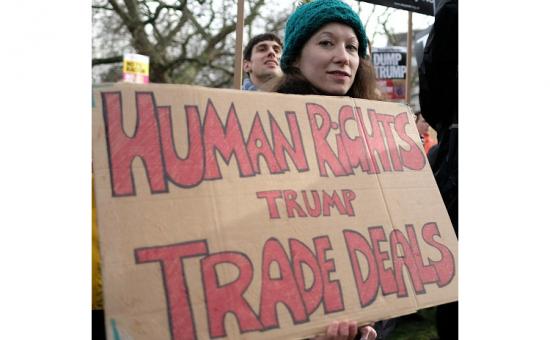 Photo: Alisdare Hickson, Flickr (cropped)