Liam Fox's Trade Bill is currently being debated in parliament. And unless the bill is amended, your MP will be giving Liam Fox a blank cheque for negotiating trade deals.
This could mean dodgy deals being passed with people like Donald Trump, chlorinated chicken and hormone-filled beef on our dinner tables, and more US corporate access to the NHS.
We only have two months to stop this Trade Bill from being passed as UK law. Can you help ramp up our trade campaign by donating today?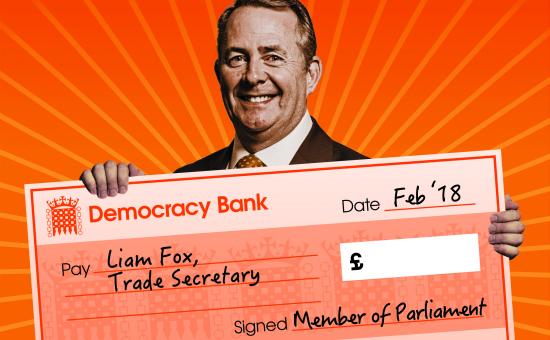 PREFER TO GIVE BY PHONE?
Tired of typing? Call 020 7820 4900 or 0800 328 2153 to give now. Lines are open 9:30am-5:30pm Monday to Friday.
Donations to this appeal will fund Global Justice Now's work generally, making our campaign for trade democracy possible.