Right now, we have a huge opportunity to get thousands of people involved in our campaigns for global justice. And in the light of the rise of right-wing populism across the globe, it's a boost we desperately need to push for a better world.
With your help we can reach out to a new generation of activists by:
Holding new one-day educational events and longer-term training programmes for young activists across the country to teach them about some of the challenges we're facing today.
 
Supporting our newly founded youth activist groups in organising campaign launches across the country - empowering young activists and making our campaigns even stronger.
 
Producing campaign resources such as flyers, action cards and posters to spread the word about global justice issues and make our campaigns more likely to succeed.
 
Enabling Global Justice Now activists to attend educational events and discussion forums abroad to create links across the world and build a mass movement for lasting change.
Only a global movement of activists can effectively face the challenges ahead. By donating today, you're helping grow this movement for positive change.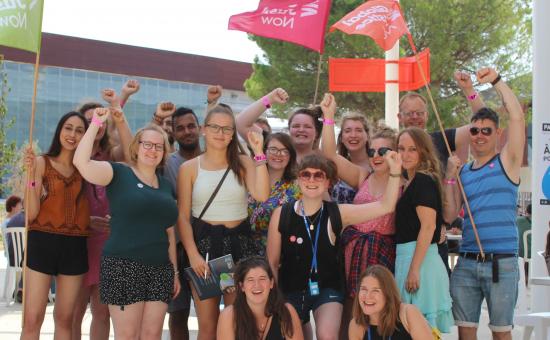 PREFER TO GIVE BY PHONE?
Tired of typing? Call 020 7820 4900 or 0800 328 2153 to give now.
Lines are open 10am-5pm Monday to Friday.
Donations to this appeal will fund Global Justice Now's work generally, making our investment in activism possible.