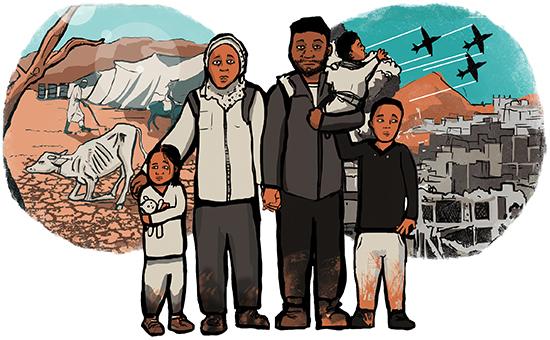 As part of the EU, the UK is signed up to immigration policies that keep people in desperate situations at the borders of Europe. And for the few people who do reach the UK, many face the inhumane 'hostile environment', which strips them of their rights. 
Please donate today to fight the hostility to migrants and expose the root causes of forced migration.
Judging by the government's published plans, these policies are set to be the same or worse after Brexit. Together we can fight for post-Brexit immigration policies that welcome migrants.
Harsh UK immigration policies ignore the reasons why people migrate. Reasons like war, inequality, climate change, poverty and exploitation. As people who care about issues of global injustice it's vital we make sure the reasons why people migrate are included in the debate.
PREFER TO GIVE BY PHONE?
Tired of typing? Call 020 7820 4900 or 0800 328 2153 to give now. Lines are open 9:30am-5:30pm Monday to Friday. Donations to this appeal will fund Global Justice Now's work generally, making our migration campaign possible.
Illustration by Jacob V Joyce